Curriculum Videos
Our curriculum is easy to learn and always available for you to reference. When you enroll you have access to hundreds of great warm ups, forms, weapons, board breaking, sparring and self defense videos that are perfect for BBC/Masters Clubs, Elite Training Programs, Summer Camps, Seminars, Parents night out and more. For those of you who want a more structured approach, just begin following our Small School Big Profit program and we'll take you step-by-step through the lessons you can add to your program.
We've made this easy to implement so that you can start seeing results right away.
When you enroll, you'll have access to our:
Videos
Curriculum Design Center
Money-Generating Ideas using the Curriculum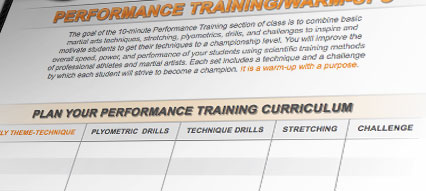 We show you how to plan your curriculum, show you how to make additional money using the curriculum and give you the curriculum to use.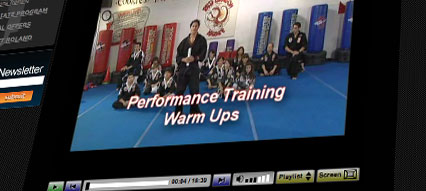 Our champion videos and complete premium programs give you turnkey solutions for your school. With our programs you will have the most dynamic curriculum in each of your programs. We help you build martial arts athletes.
ENROLL NOW