Scroll to any trainer by clicking on their name in this list:
We have some great trainers at Millennium Training. This team has created a lot of success in schools that they have both run and provided business and marketing consulting services to the Martial Arts School industry. Here you can read a little bit about each trainer, we hope you enjoy.
---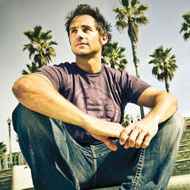 Roland Osborne
Roland Osborne comes with more than 15 years of experience on the business side of martial arts. As founder of Millennium Training, a martial arts marketing and instructional company, Roland develops specialized curriculum for large industry organizations and school systems totaling more than 1,000 clients. His targeted marketing programs and instructional DVDs have single-handedly increased business by up to 100% for individual martial arts school owners. Roland has certified thousands of instructors and taught more than 50,000 students. He constantly leads the industry with new products, concepts, curriculum development and consults for the largest firms in the industry.
---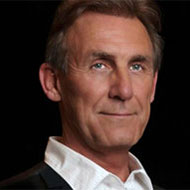 Randy Holeman
Randy is the owner of one of the most successful martial arts schools in America (1,000 students, 6,300sq ft, 2.8% attrition). He is also the designer/owner of a small school model that generates six figure incomes for both the operator and the owner. With a history of success in other business endeavors, Randy comes to Millennium Training as a member of an elite brain trust of millionaires that share top level business strategies. He is a highly regarded coach who teaches peak performance in business. Randy guides school owners to success with a step-by-step process utilizing proven business strategies. He helps them achieve and exceed their target goals and experience the abundance in their financial lives that they deserve. When Millennium Training clients are successful, the industry as a whole is more successful.
---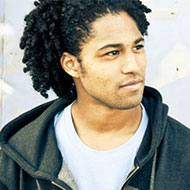 Hans Wikkeling
Hans is one of the most popular trickers on the tournament circuit. He began Martial Arts tricking when he was 10 years old. Hans was highly influenced by his martial arts mentor and personal coach, Ramir Masqueda, as well as his friend Jimmy Pham. From them he picked up the flashy acrobatic kicking style known today as tricking. In 1997, Hans earned his first degree black belt, and also joined the USA Martial Arts Demonstration Team.
Hans shows you the most common "tricks" and breaks them down in slow motion so you understand what they are and how to help students learn them. Hans's easy to teach methods push your school to the cutting edge of martial arts training.
---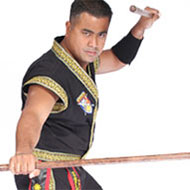 Julius Melegrito
Master Melegrito is a 6x martial arts hall of fame inductee. He is a founder of the Philippine Martial Arts Alliance and the program developer of Stix 4 Kids™ – a national children's program endorsed by Martial Arts Industry Association, or MAIA. He travels for seminars on implementing Philippine Combatives™ program (Filipino Stick, Knife, Hand and Ground Combatives) in different schools and has gone as far as Austria, Switzerland, Germany, Ireland and Australia. Julius Melegrito also taught Military Air Force, Police and Marines both in the USA and the Philippines.
Melegrito currently operates Martial Arts International academy in Bellevue, Nebraska, with over 200 active students not including the Philippine Martial Arts Alliance Charter and individual members from all over the world including Philippines, New Mexico, United States of America and Australia.
---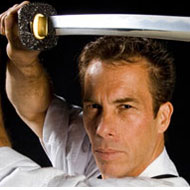 Dana Abbott
Shihan Dana Abbott, after a quarter century of extensive study (including 14 years in Yokohama, Japan), returned to the United States to share his knowledge regarding the ways of the Japanese sword in the samurai manner. He has taught and conducted seminars in over 30 countries. He is honored to hold the esteemed rank of Kyoshi 7th Dan, in the sword art of Goshindo, obtained at the Hombu Dojo in Yokohama, Japan. In 1995, he was appointed to the position of Kokusai Bucho (International Director) for the All Japan Goshindo Renmei and the International Sports Chanbara Association, which has more than 200,000 members worldwide. Master Abbott returned to the United States in 1998 setting up Samurai Sports, Inc.
Shihan Abbott resides in Scottsdale, Arizona, with his wife Tanaka Mari and their two children. He instructs the "spirit of the thing" throughout the United States giving seminars and individualized personal training to fit anyone's needs.
---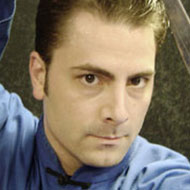 Ron Succarotte
Sifu Ron Succarotte has been a student of Chinese Martial Arts for over 25 years. His background includes Northern Shaolin, Southern Shaolin, Five Animals Shaolin as well as Contemporary Wushu, Chinese Weapons, Chin Na (joint locks and submissions), Applications,Self Defense and Acrobatics. Sifu Ron owns two Chinese Martial Arts schools, one in Newark, Delaware and one in Wilmington, Delaware.
Ron created the Chinese competition and demonstration forms for the Millennium Training program. The Competition Wushu Form and the Long Spear, Bo Staff, Straight Sword and Broad Sword forms are used by many schools for upgrade programs, demonstration teams and camp curriculum. Students and instructors love them.
---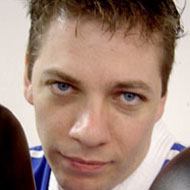 Damon Tong
Damon was the youngest member of Ed Parkers Self Defense Demonstration Team "Flames." As the Founder of War Horse Jiu Jitsu, Damon is trained in Kempo, Krav Maga, Muay Thai, and Brazilian Jiu Jitsu. He has a top grossing school and is a highly valued industry consultant.
Damon created the Complete Self Defense program to give students a very simple and realistic approach to escaping the most common attacks. He combined multiple styles of self defense strategies to make them well rounded martial artist and put the techniques in fun categories with drills and a class management system so they are ready to test and perform at graduation.
With the mental strategies of defense, the 3-year rotating curriculum, ideas for seminars, camps and workshops, you and your future "self defense masters" will really enjoy this program.
---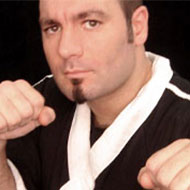 Carl Mascarenhas
Carl is the trainer of multiple MMA and Boxing Pro Fighters. He is a World Cup Gold Medalist in Kickboxing and a US National Kickboxing Champion. Carl is also the creator of the Asylum Fight League and has promoted over 200 Pro/Amateur Fights.
With today's MMA craze, many schools want to introduce basic MMA fighting skills to students without trying to create the next UFC fighter. This program is perfect for you. Carl has put the most common training methods, takedowns, locks, escapes, workouts and put them in a curriculum you can use multiple ways. Use it for a sparring theme, camps, seminar or upper belt curriculum.